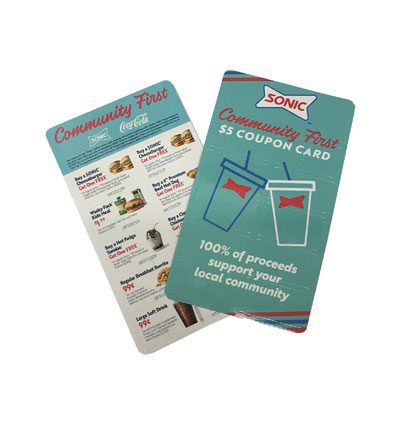 We will provide Sonic Community First Value Cards to your school or organization completely FREE. Each card is loaded with special deals at your local SONIC. Your organization then sells the value cards for $5 each and keeps 100% of the profits! There is no cost to your organization. Each card has a $20 value in savings that you can use at any participating Sonic Drive-In.
Recommended for Elementary Schools- Clubs/Departments, Youth Organizations/Clubs, Middle School /High School Clubs and Non-Profit Organizations.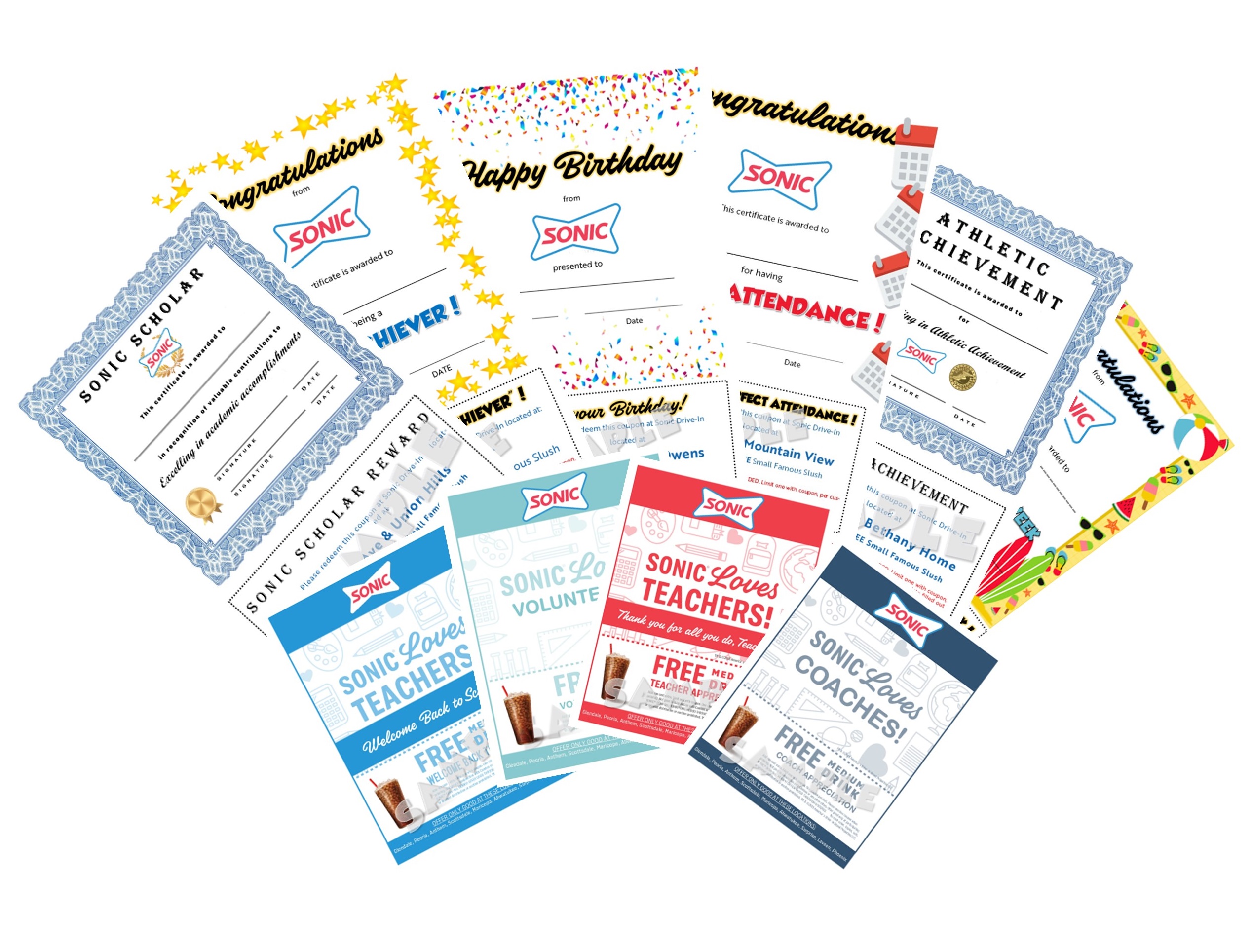 There are a variety of recognition certificates available for students and athletes who excel or deserve recognition in a fun and unique way. All student certificates include a FREE Small Slush.   You can choose from Super Achievers, Sonic Scholar, Birthdays, Perfect Attendance, and Athletic Achievement. We can also make a certificate CUSTOMIZE to your needs!  We supply a maximum of 200 TOTAL Student Certificates per semester per school.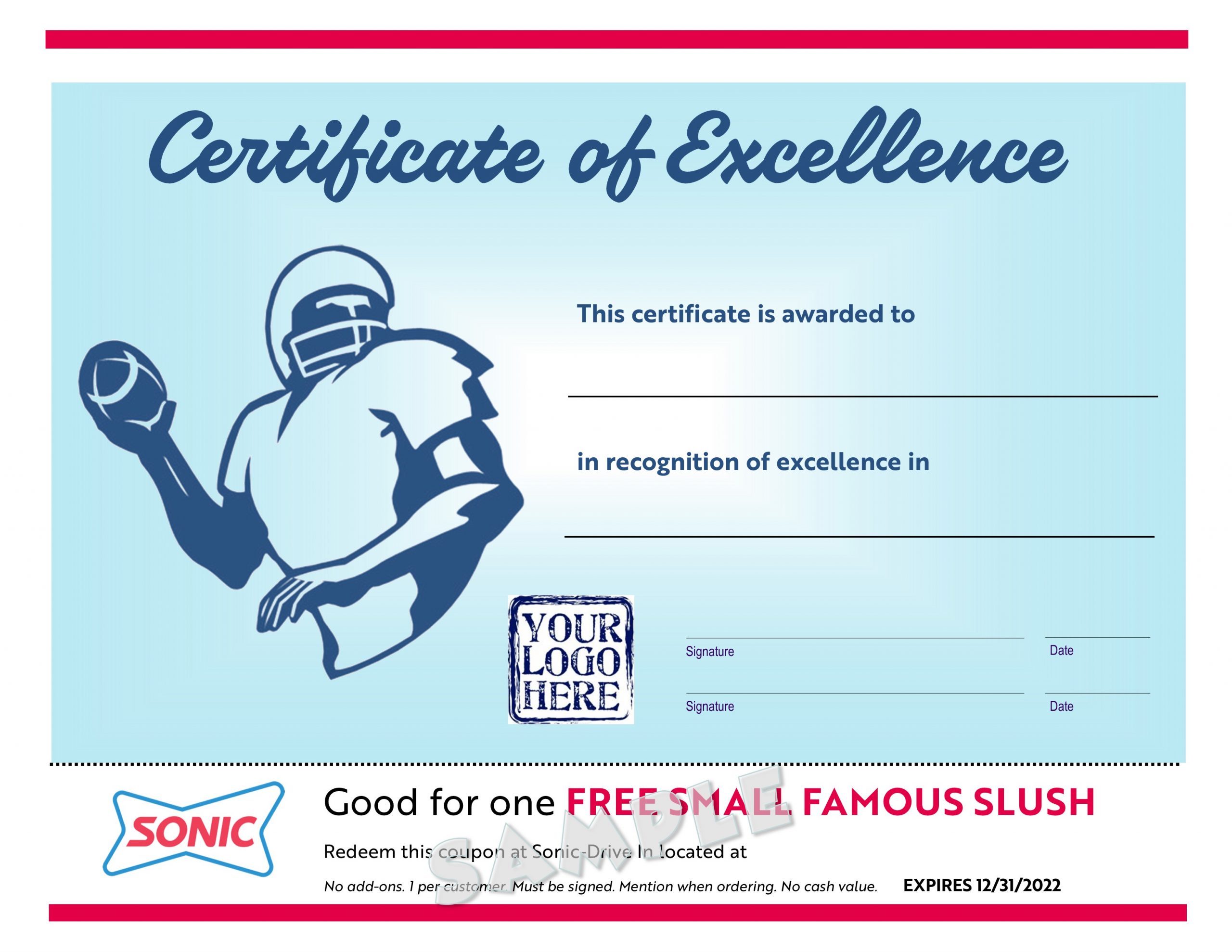 Our Banquet Awards are designed for our Middle School, High School and Club groups that host End of the Year Banquets to recognize their participants.  We will supply enough to give to each participant being recognized at an awards ceremony. NOT TO EXCEED the total number of participants in your group. 
TWO OPTIONS FOR CERTIFICATE DISTRIBUTION: 
Pick Up- At our Corporate Office (I-17 & Cactus).  If you choose this option, it will take 2-3 weeks for your certificates to be ready.
Mail- If you choose this option, you can expect your certificates in 4-6 weeks.
Let us help feed a large group, catering style!  We can provide group discounts on a variety of Sonic favorites.  Must provide a 2 week notice and be available to pick up with a minimum order of 20.  All orders must be paid using a credit card.