Join us at your local Sonic Drive-In on any TUESDAY OR WEDNESDAY from 5pm-8pm and Sonic will give back 40% of the sales brought in by your guests during that time to your school.
ONLY for Elementary Schools 
If you raise $300-$499 you can earn a Raffle Basket for your school valued at $50.
BUT…
If you raise $500 OR MORE you can earn a Raffle Basket for your school valued at $100.
If your group does not fit one of those categories and you would like to learn about our other fundraiser opportunity, please go to Sonic Community First Cards.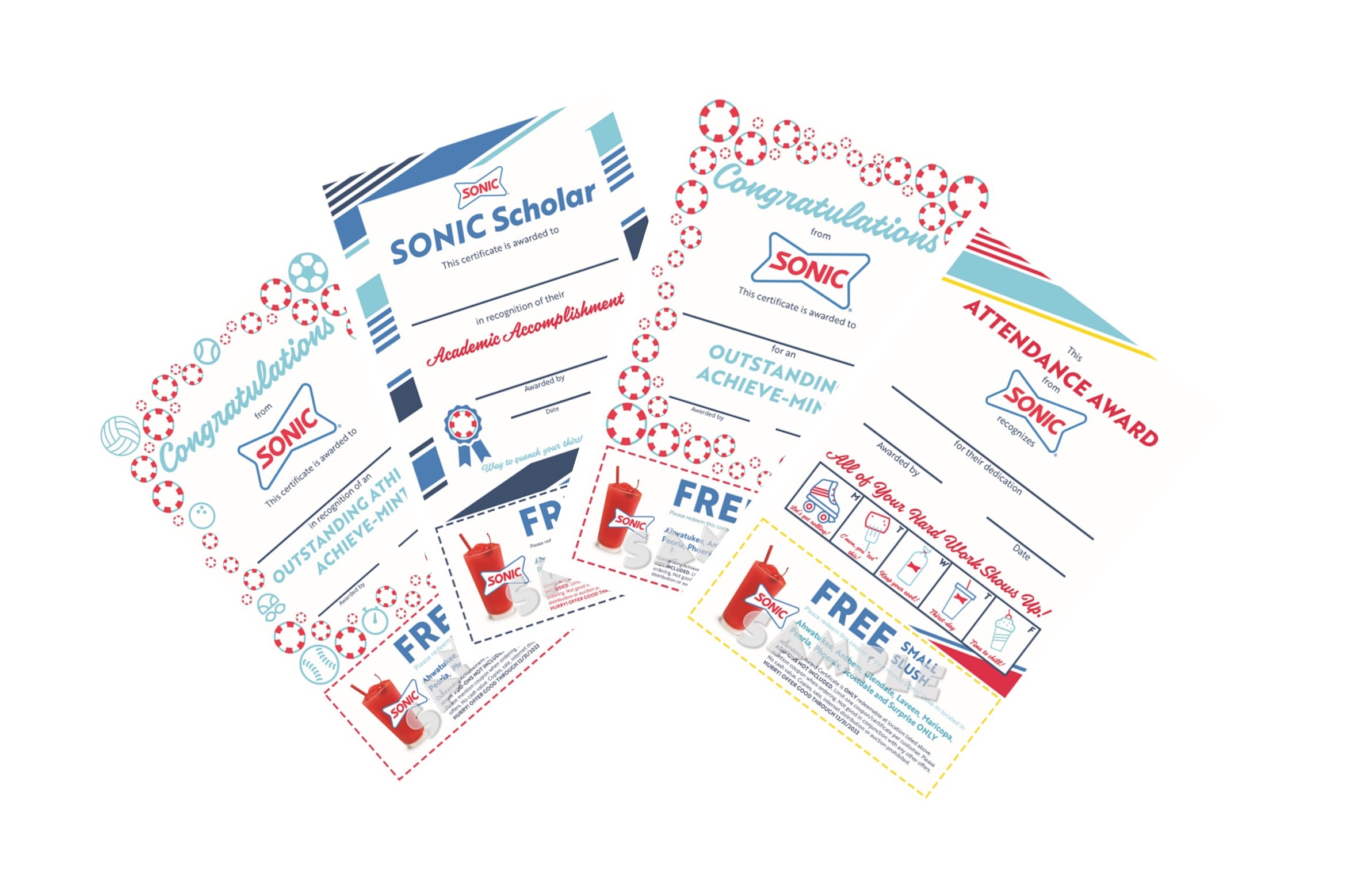 There are a variety of recognition certificates available for students and athletes who excel or deserve recognition in a fun and unique way. All student certificates include a FREE Small Slush.  You can choose from Super Achiever, Sonic Scholar, Birthday, Perfect Attendance, Athletic Achievement and a Banquet Award.   We supply a maximum of 200 TOTAL Student Certificates per semester per school.
WELCOME BACK STAFF CERTIFICATES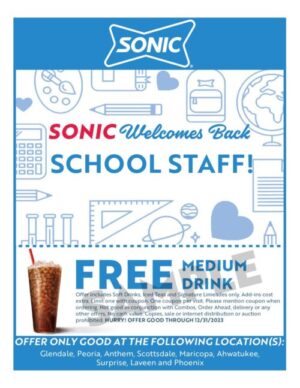 We want to WELCOME our School Staff back to school and treat them with a FREE DRINK!  Here's to another great year as we celebrate being BACK TO SCHOOL!  We supply enough for each staff member to receive one certificate. 
SONIC HOLIDAY GRAMS FUNDRAISER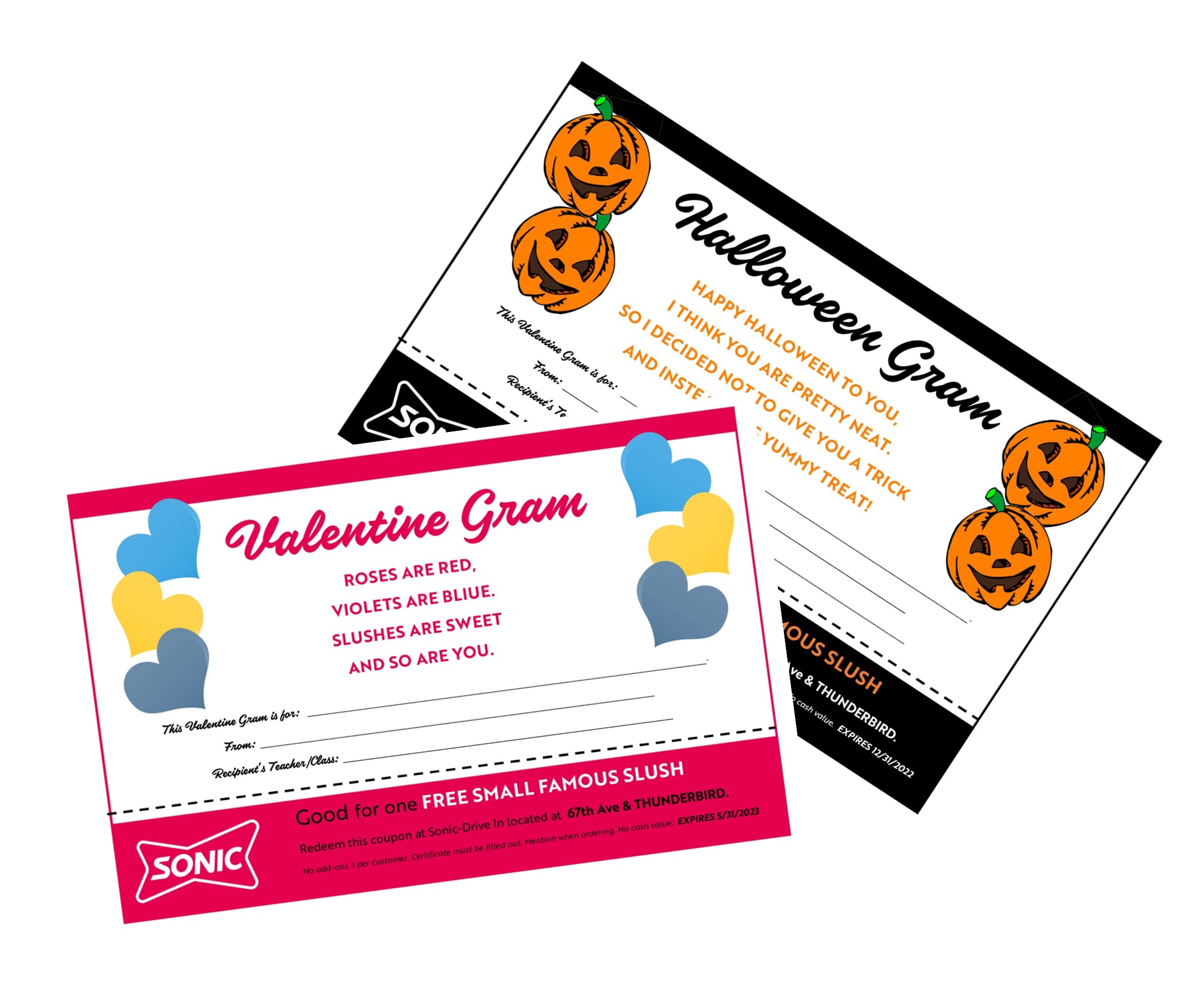 Our Sonic Holiday Grams are a GREAT way for your PTO/PTA to raise funds for your school!  In the fall, we offer Halloween Grams and in the spring we offer Valentine Grams.  We will provide up to 200 Sonic Holiday Grams at NO COST to you.  Each Sonic Holiday Gram includes a special holiday greeting along with a certificate for a FREE Small Slush.  As an organization, you can sell the Sonic Holiday Grams for $1 each and keep 100% of the profit!  Click here to learn more about how you can execute this fundraiser.
CLASSROOM PARTY MEAL DEAL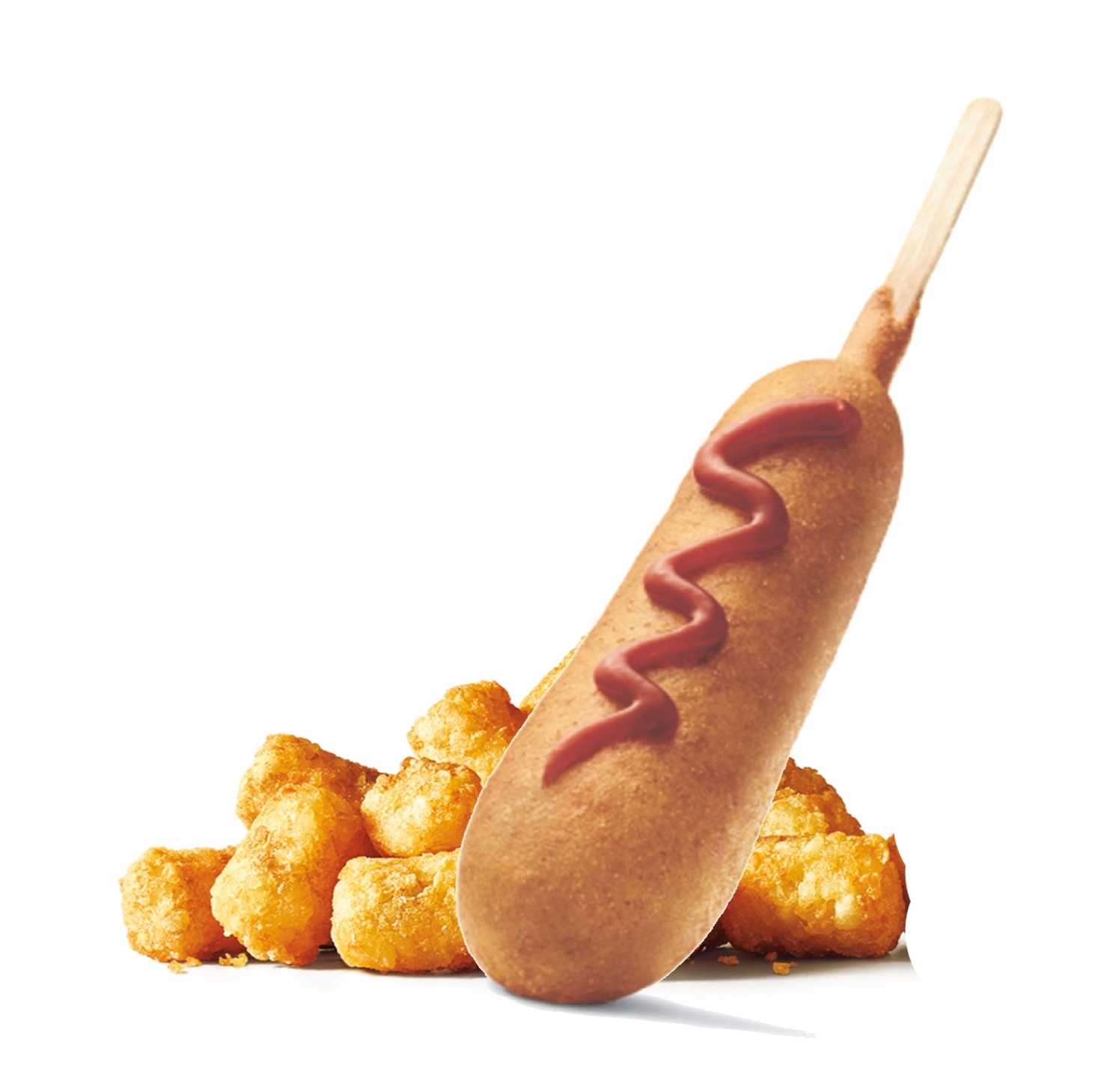 Let Sonic help make your next classroom party SUPERSONIC!  Consider the CLASSROOM PARTY MEAL DEAL which includes 1 corn dog and 1 small order of tots.  The cost is $2.00.  Must provide a 2 week notice and all Classroom Party Meal Deals are available for pick up only.   Payment is collected at pick up.  There is a minimum order of 20.  These are NOT packaged individually and DO NOT include a drink.
GROUP MEAL/DRINK DISCOUNTS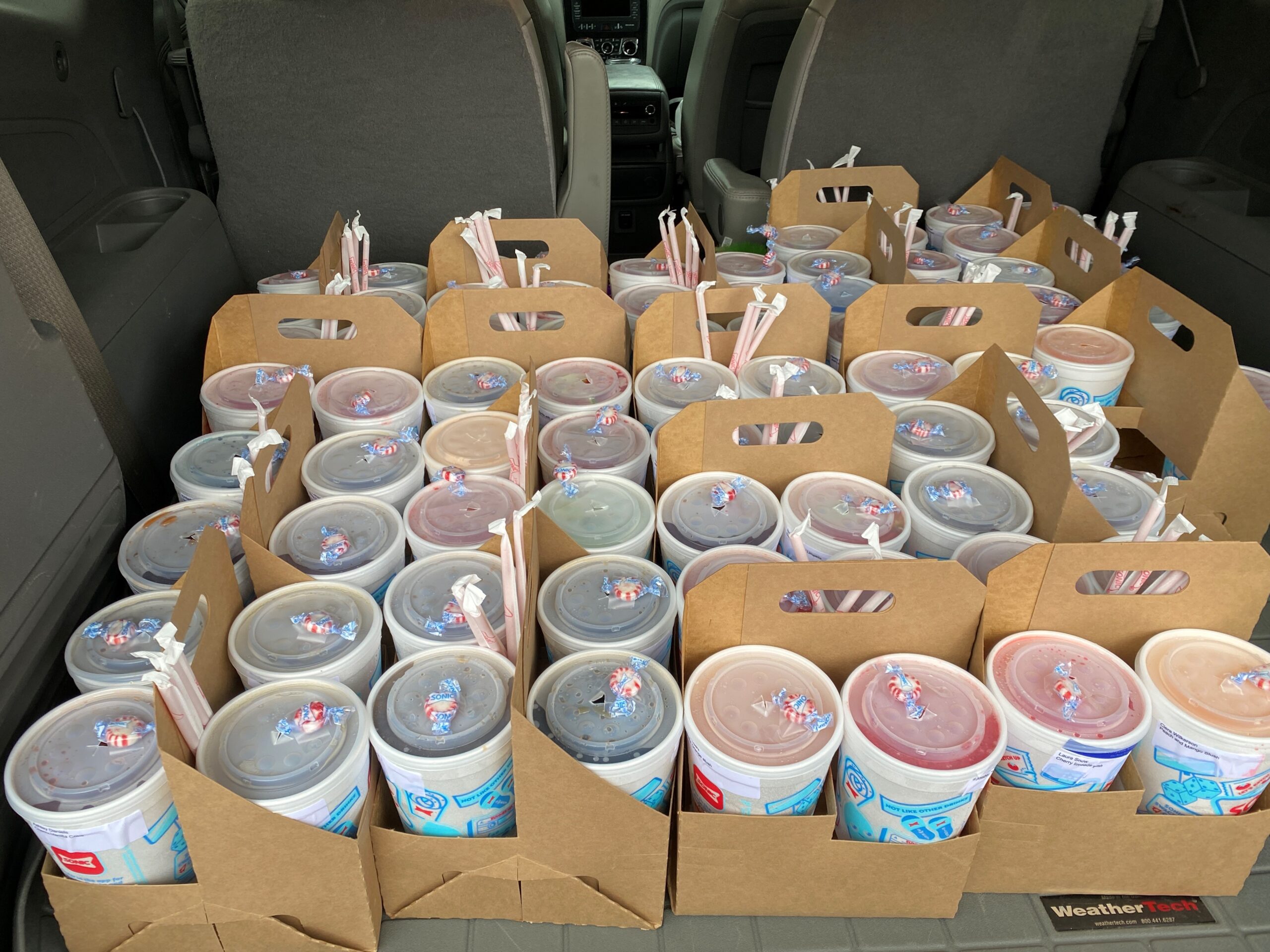 Let us help feed or quinch the thirst a large group, catering style!  We can provide group discounts on a variety of Sonic favorites.  Must provide a 2 week notice and be available to pick up with a minimum order of 20.  All orders must be paid using a credit card.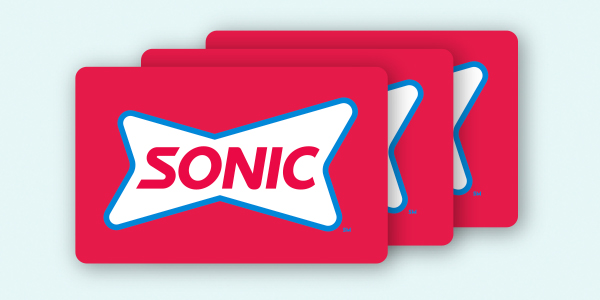 Would you like to treat your staff, team or group to some Sonic Gift Cards?  We offer a 10% discount on all bulk gift card orders.  Your order must be a minimum of 20 and it takes about 2 weeks for the cards to be ready for pick up at our corporate office.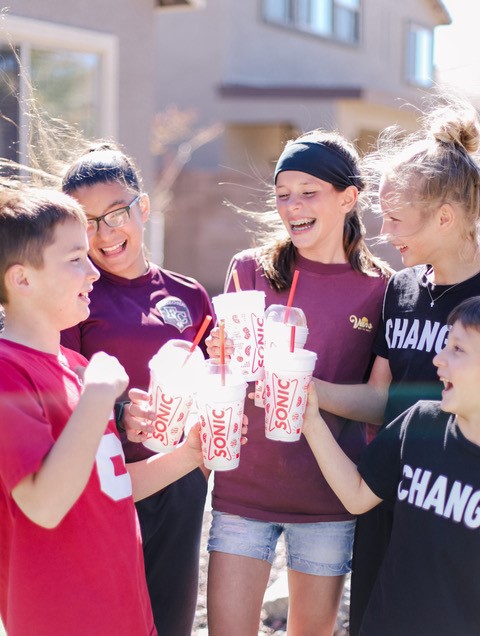 Is there something specific you are planning and you don't see anything listed in our current programs to fit your need?  Let us know and our team will see what we can do to help accommodate you!