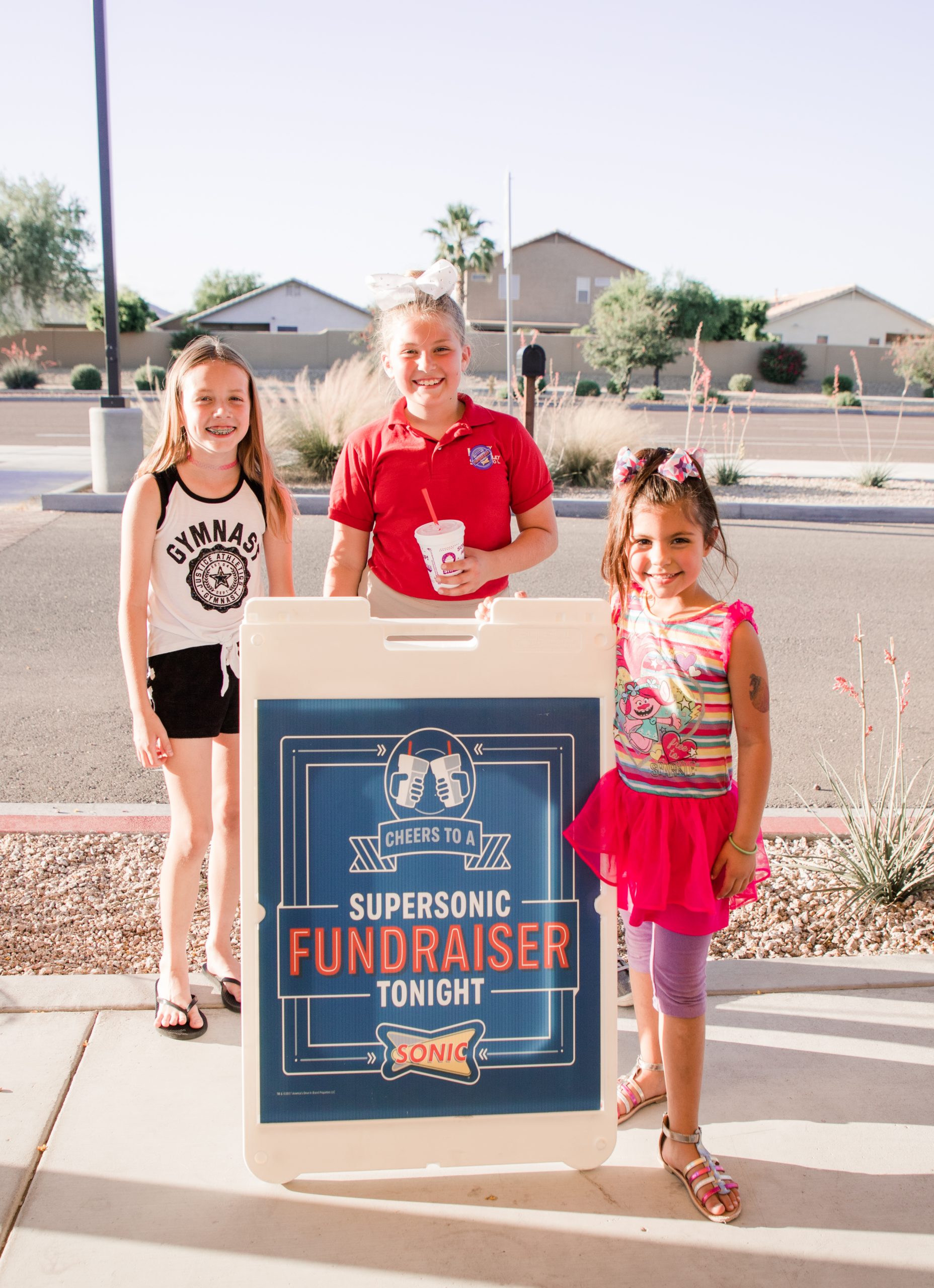 Join us at your local Sonic Drive-In on any TUESDAY or WEDNESDAY from 5pm-8pm and Sonic will donate 40% of the sales from the flyers that are shown by your guests (before tax) during that time to your school.   **Your supporters MUST present Sonic Fundraising Night flyer (via paper or digital) at the time of the order to be counted toward fundraising efforts. As a partner for this event, schools must agree to fully promote the event to every student and parent by listing it on the school calendar, placing it on the marque, communicating via email or school newsletter and providing flyers to all students and staff the day of the event.   Distribution of flyers at any Sonic location is prohibited. 
WE HAVE HAD TO MAKE SOME MODIFICATIONS TO SOME OF THE EVENT OPTIONS DUE TO COVID and we are excited to announce will will now offer
SECRET STALL WINNERS! 
Throughout your event, our staff will randomly select 10 stalls and present them with a Secret Stall Winner Certificate that includes a FREE Mini Sonic Blast!  This is a great tool for you to use to promote your event and gain more traffic.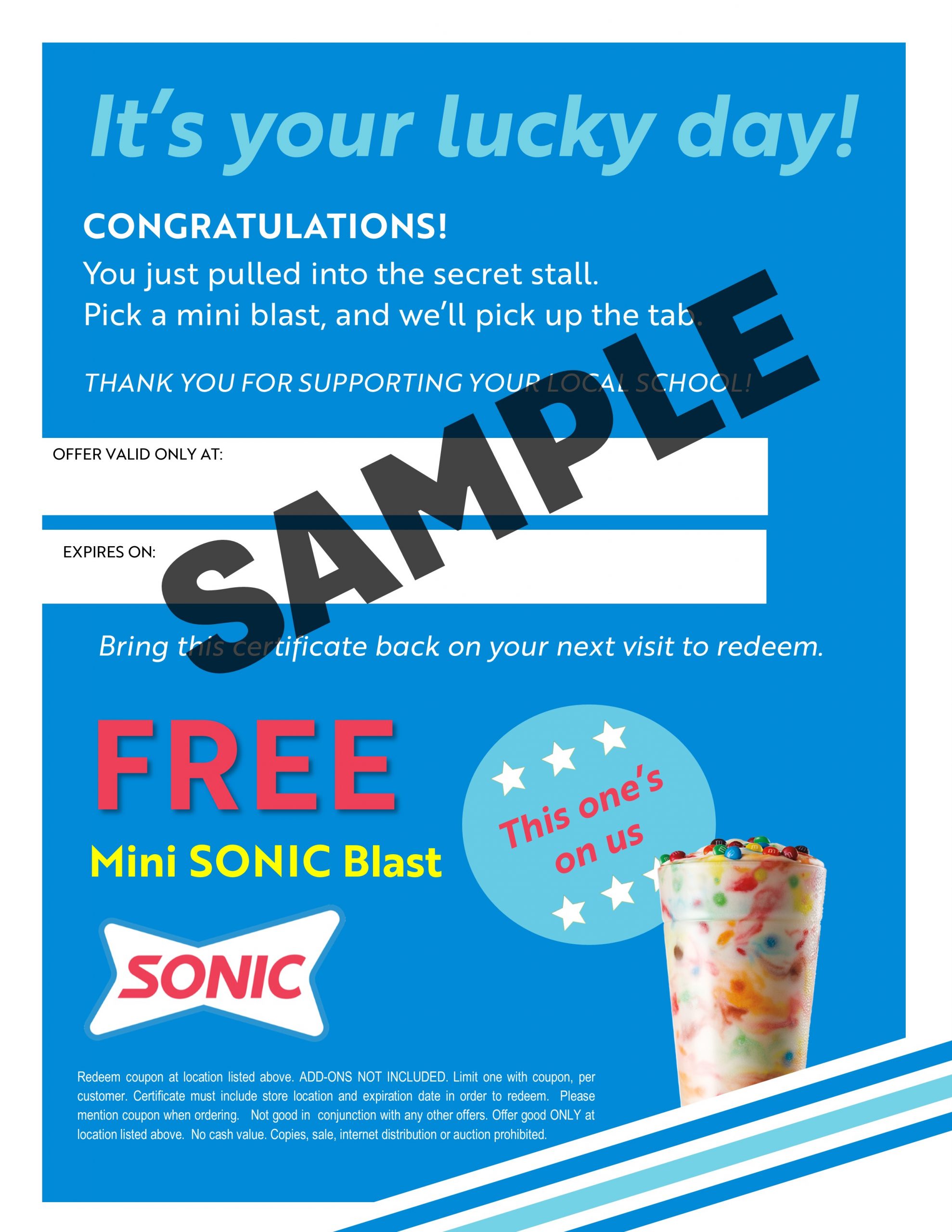 Step 1: Pick a Tuesday or Wednesday that is at least 3 weeks away.
Step 2: Determine what Sonic location is the most convenient for your organization. 
Step 3: Fill out this form, agree to the terms and submit the form.
Step 4: Sonic's Marketing Director will be in touch to confirm your details.