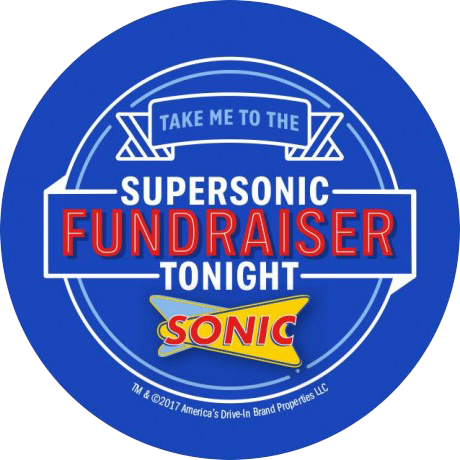 Join us at your local Sonic Drive-In on any TUESDAY or WEDNESDAY from 5pm-8pm and Sonic will donate up to 20% of all total sales (before tax) during that time to your school. 
As a partner for this event, schools must agree to fully promote the event to every student and parent by listing it on the school calendar, placing it on the marque, communicating via email or school newsletter and providing flyers to all students and staff the day of the event.  
Step 1: Pick a Tuesday or Wednesday that is at least 3 weeks away.
Step 2: Determine what Sonic location is the most convenient for your organization. 
Step 3: Fill out this form, agree to the terms and submit the form.
Step 4: Sonic's Marketing Director will be in touch to confirm your details.