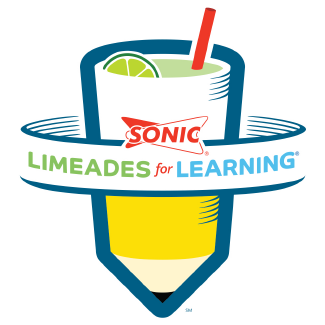 As a supporter of public school teachers and their students since 2009, SONIC provides essential funds needed for learning materials and innovative teaching techniques to inspire creativity and learning in today's youth. In 2016, SONIC pledged to put $15 million into public school classrooms by 2021 through Limeades for Learning. In partnership with DonorsChoose.org, the national award-winning cause marketing campaign has funded more than 20,631 classroom projects providing necessary learning materials and teaching resources requested by teachers that support more than 618,930 students.
SONIC donates to public school teacher projects three times throughout the school year: during the Fall Voting campaign, October 1 to October 28, 2018; through special funding events in the winter and spring; and during Teacher Appreciation Month in May with our #ThanksTeach campaign.
To learn more about this program, go to www.limeadesforlearning.com
Questions, please email our Sonic Marketing Director at advsop@sonicpartnernet.com
How Fall Voting Works
The 2018 Fall Voting campaign occurs October 1 thru 28;
submit your projects by September 15 to participate.
Teachers submit their project that will help their students learn in unique ways at

https://www.donorschoose.org/teachers

.

SONIC guests receive unique sticker codes at SONIC and submit votes at

LimeadesforLearning.com

Extra votes are awarded to those who vote often and share via social networks and email.

SONIC funds projects with the most votes at the end of each week, and the supplies are delivered directly to the winning teachers.