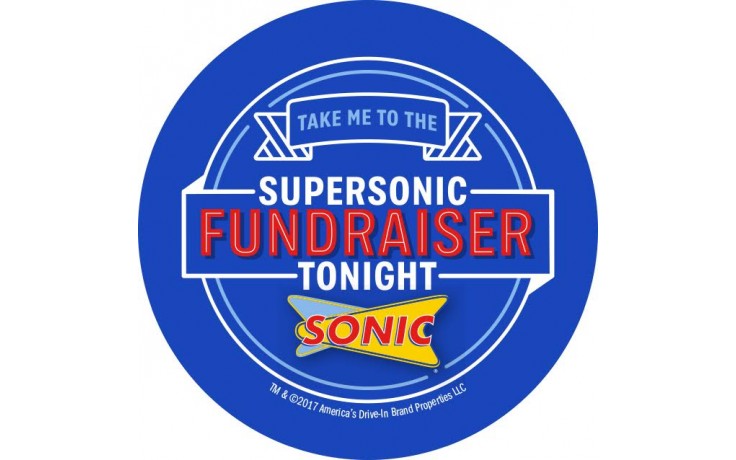 Sonic Fundraiser Nights
Your local Sonic Drive-In can sponsor a fundraising event where your school can receive a percentage of Sonic sales on a predetermined night.
Community First Cards
The Sonic Community First Value Card is a great way to raise money for a local organization in the community.  Each card has a minimum value of $25.  Individuals can sell the cards for $5 and keep 100% of the profit for their organization.
Student and Player Certificates 
Sonic Drive-In offers you many items to help you recognize and reward students and players in a unique way.  Each certificate includes a coupon for a FREE Small Slush.  There is a maximum order of 100 TOTAL Student Certificates per school per semester.   We have certificates for that can recognize the following: 
– Super Achiever – A  generic certificate for any type of recognition. (This can be customized where the words "Super Achiever" can be replaced with text of your choice)
– Sonic Scholar – Recognition or high academic achievement.
– Player of the Week- Recognition for sports team participant
– Happy Birthday
– Perfect Attendance
Teacher and Volunteer Appreciation Certificates
Sonic Drive-In offers you the opportunity to show your Teachers and Volunteers just how much you appreciate them with a FREE Cherry Limeade Certificate.  1 certificate per staff member/volunteer.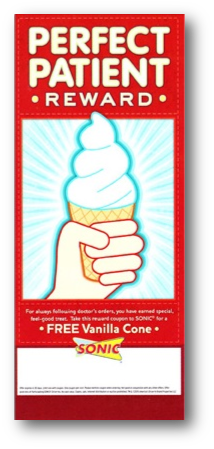 Pediatric Care Certificates 
Sonic Drive-In cares about kids!  Treat your young patients with a certificate for a FREE Ice Cream Cone when they have a great visit.  There is a maximum of 25 per office/clinic per month.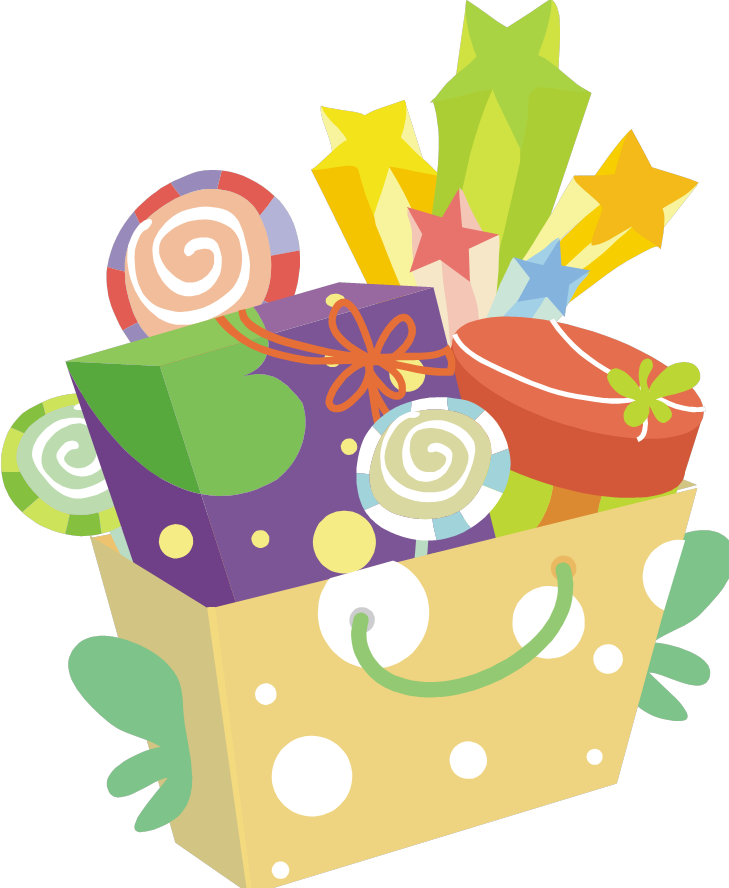 Coupons/Raffle Items
Sonic Drive-In can offer coupons and raffle baskets for fundraiser events such as golf tournaments, auctions and event fundraisers that support the local youth.  **There are a limited number of raffle baskets available.  It is based on first come, first serve.
Game Day After Party
Sonic Drive-In can offer the team, coaching staff and spirit line "after game" deals when in uniform.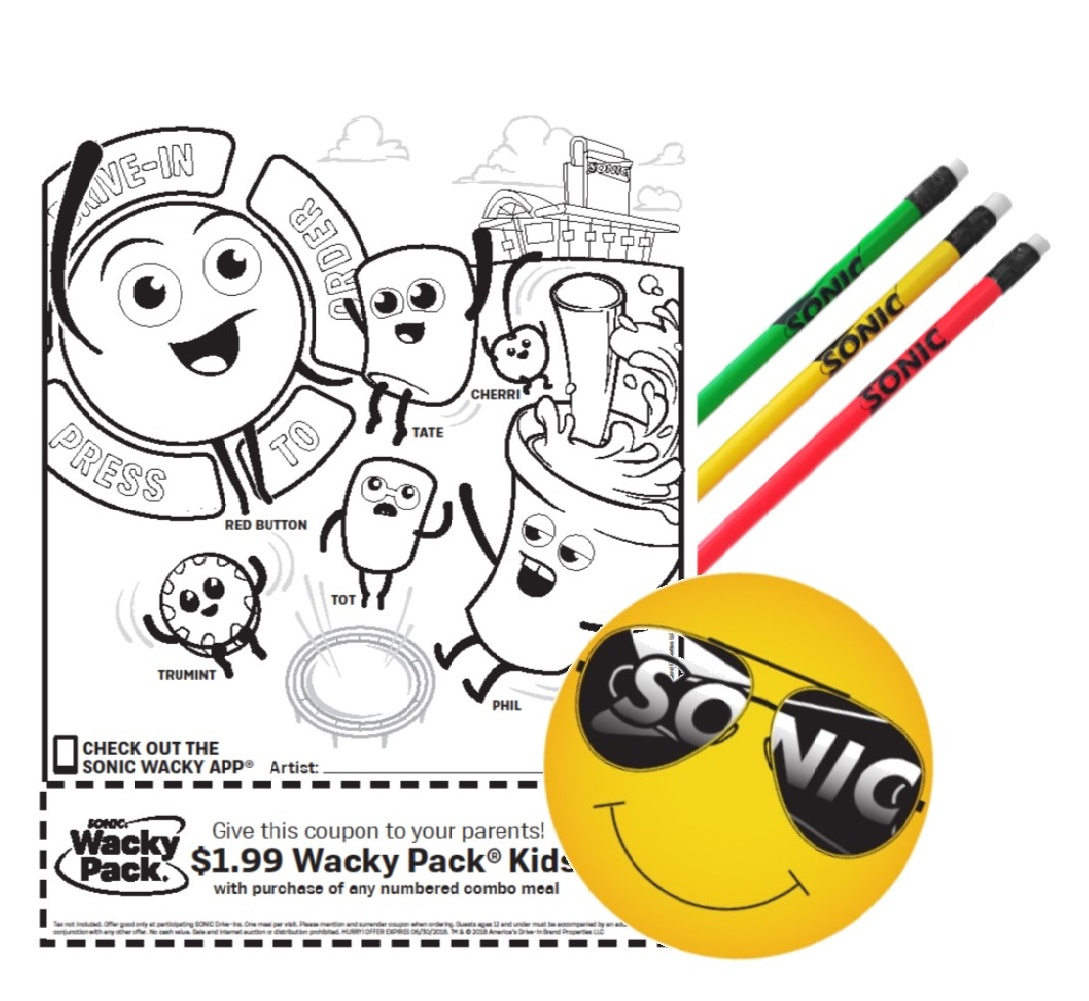 Color Pages, Pencils, Stickers
Need some incentives for your classroom? Or maybe some prizes for a goal they have accomplished?  Sonic can help support your efforts with color pages (a special offer included), pencils or stickers.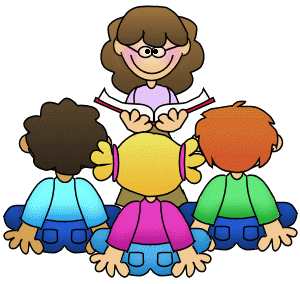 Sonic Special Guest Reader
Sonic offers the opportunity for our Marketing Director to make a special visit to your classroom to read aloud a book, host a Q & A over the book with prizes and provide color sheets.
Classroom Parties
Have your students or school been working towards a goal? Or did you have a school-wide contest and one class came out on top? If so, let Sonic Drive-In help you reward them! We can provide a class party serving corn dogs and tater tots to the big winner.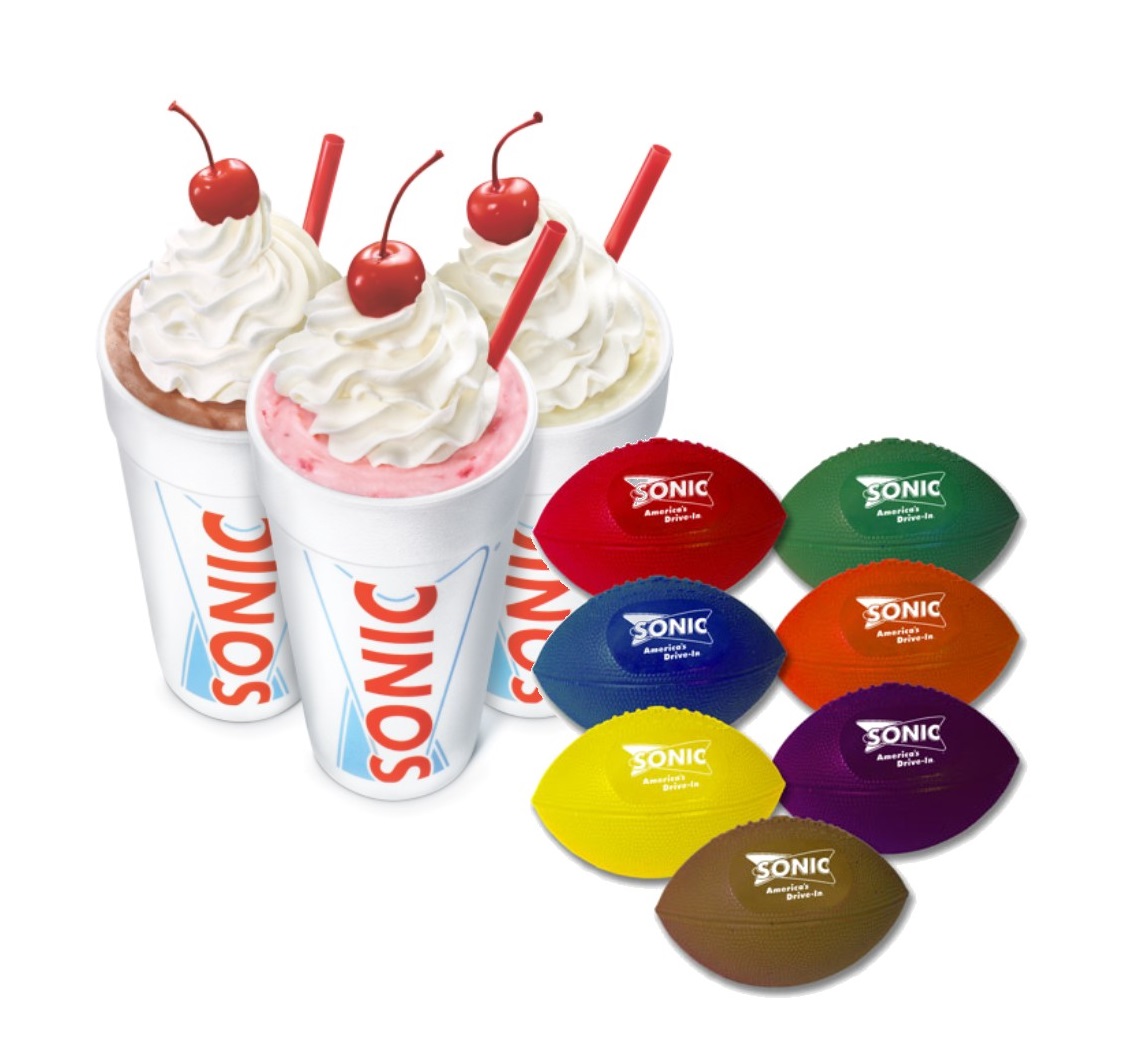 Halftime Raffles/Giveaways
Let us help you pump up the crowd with some options to raise money with a raffle/shake option or maybe a ball toss to the crowd!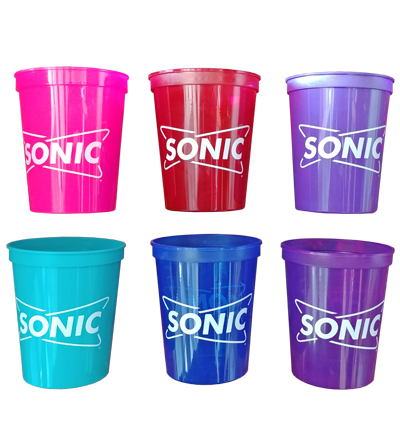 Concession Co-Op
Let us partner with you in your concession sales!  We can co-brand cups or megaphones filled with popcorn that can be used for discounted refills at the concession throughout the season!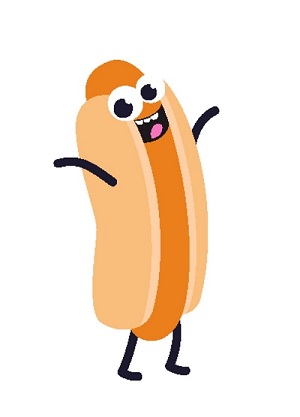 Group Orders
Do you have a special event to plan or would you like to have a special Wacky Pack lunch day for students?  Group orders for lunches and classroom parties can be placed with your local Sonic Drive-In.
In-Kind Donations
Cups, napkins, ice and other products are often needed for class parties, carnivals, athletics or other special events.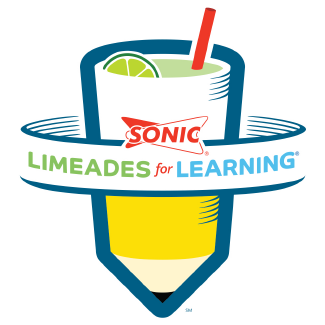 Limeades for Learning
Sonic Drive-In proudly supports teachers in local communities through Limeades for Learning, a set of programs dedicated to putting supplies back into classrooms and ultimately helping kids reach their full potential.