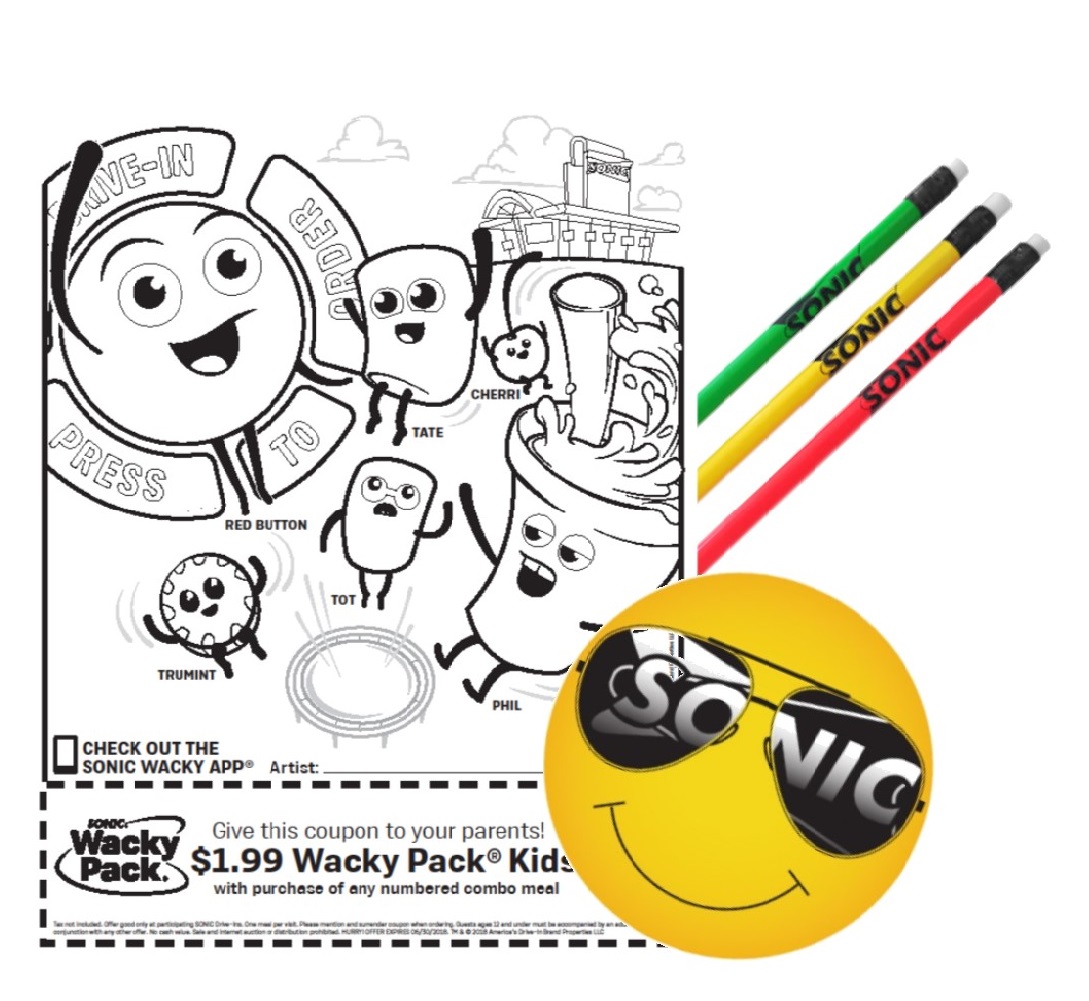 Color Pages, Pencils, Stickers
Need some incentives for your students?  Maybe some prizes for a goal they have accomplished?  Or something "extra" to add to a class party? Sonic can help support your efforts with color pages (a special offer included), pencils and/or stickers.  These Sonic goodies are meant to support the size of a classroom.  We can provide up to 40 total of each per school, per semester.  Available for PICK UP (1 week at our corporate office) or DELIVERY (up to 4 weeks).
Recommended for Elementary Schools, Preschools and Youth Organizations/Clubs.