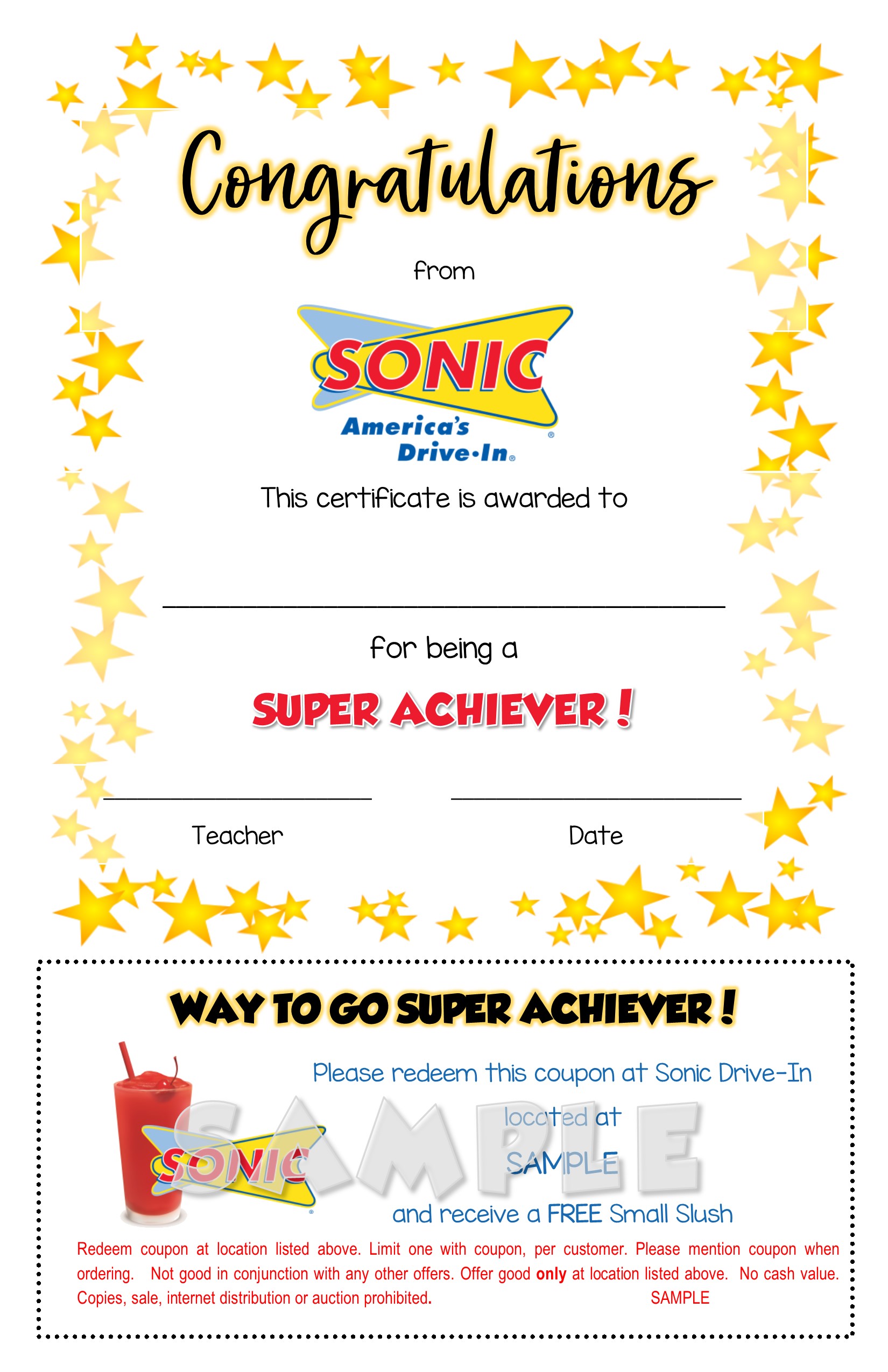 Certificates and Recognition Rewards
"Super Achiever" certificates/recognition awards are for students, teachers, athletes, etc. who excel or deserve recognition in a fun and unique way. All include some type of complimentary item. These are very easily customized for Honor Roll, Perfect Attendance, Student/Teacher of the Month, Birthdays, etc. We can supply a maximum of 300 at a time per school but can replenish throughout the school year.
We can also provide "Teacher Appreciation" certificates for your staff to remind them just how much they are appreciated.  We can supply one certificate for each staff member.
Please select the from the following and let us know how many you would like: