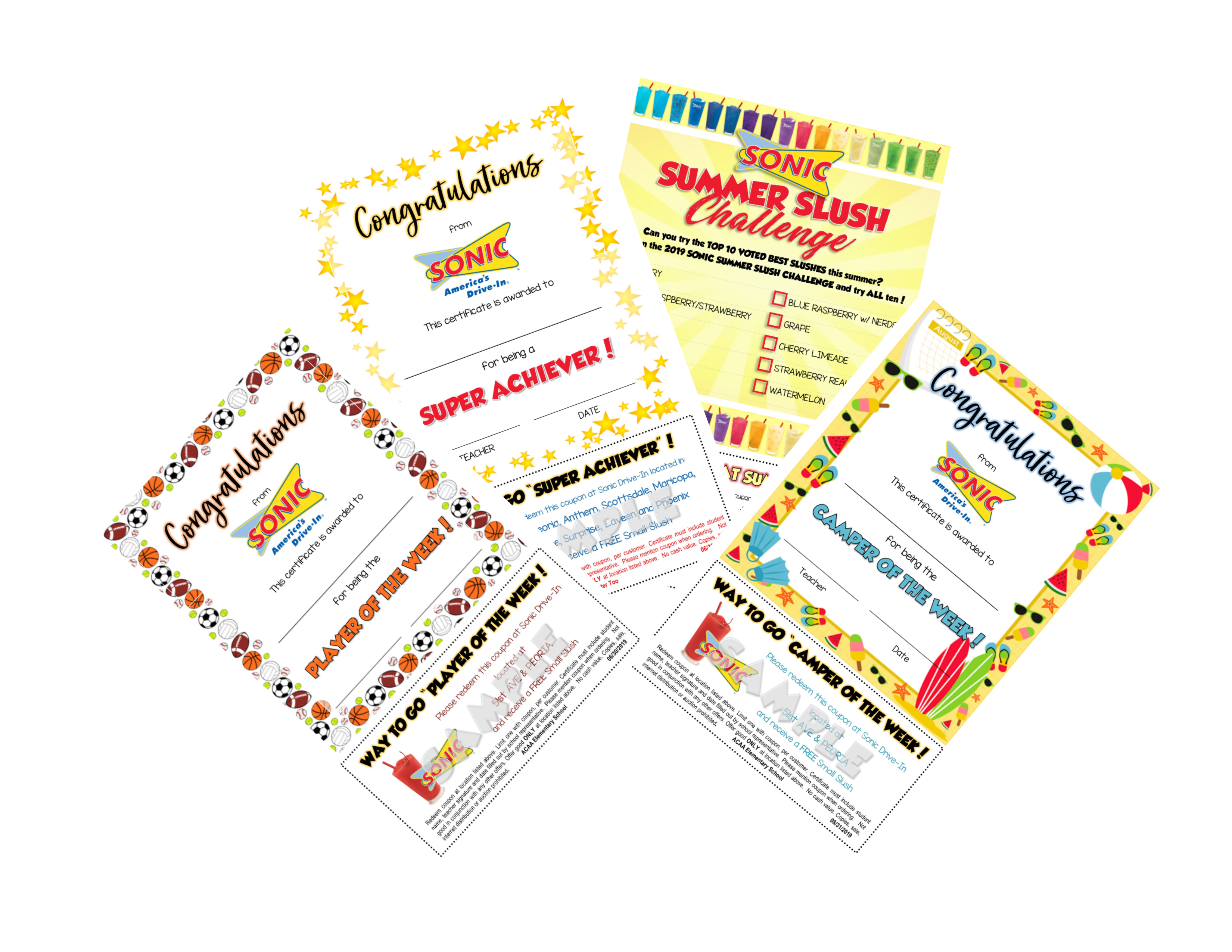 Student, Player and Camper Certificates
​
You can choose from Super Achievers, Sonic Scholars, Birthdays, Perfect Attendance,  Player of the Week, Swimming Star or Camper of the Week. We can also make a certificate CUSTOMIZE to your needs!
 All certificates include a FREE Small Slush.
 We supply a maximum of 200 TOTAL Student Certificates per semester per school or camp.  For pools rewarding swim lessons, we can provide up to 500 per pool per summer. 
Certificates available for PICK UP (allow 1 week to process) at our Corporate Office located at 11022 N. 28th Dr, Ste, 295, Phoenix, AZ 85029 or DELIVERY (allow up to 4 weeks to deliver) at the Organization Address that is listed on the form. 
Recommended for Elementary Schools, Middle Schools, High Schools,Youth Organizations/Clubs, Preschools, Sports' Teams, Swim Programs, Summer Camps and Non-Profit Organizations.
\