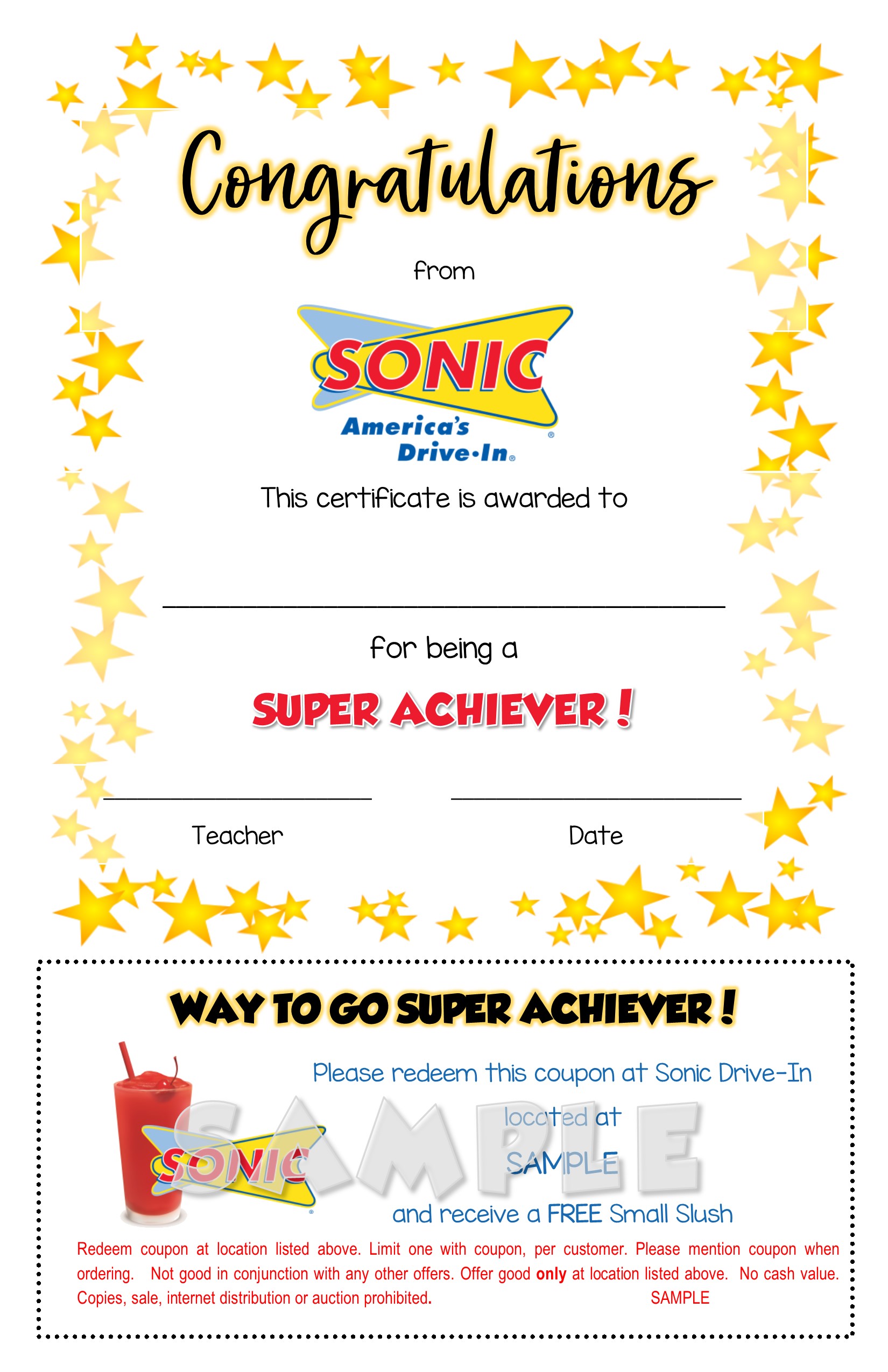 Certificates and Recognition Rewards
There are a variety of certificates/recognition awards available for students, teachers, athletes and  volunteers who excel or deserve recognition in a fun and unique way.   All certificates include some type of complimentary item. These are designed for Super Achievers,  Sonic Scholars (Principal's List and NJHS), Birthdays, Bookmark rewards for Libraries, and Player of the Week.   We can also make a certificate custom to your needs!  We supply a maximum of 300 Student Certificates per semester per school.
We can also provide "Teacher Appreciation" and "Volunteer Appreciation" certificates for your staff and/or volunteers to remind them just how much they are appreciated.  We can supply one certificate for each staff member/volunteer.