At Sonic Drive-In, we believe in giving back to our local communities and working closely with the schools and organizations in our area. Whether you're a school, community group, sports team or organization, we would like to help your organization through programs or fundraising options.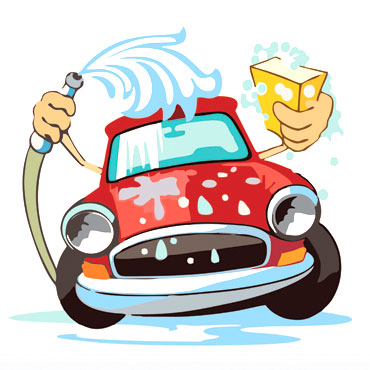 CarWash
Select Sonic of Phoenix locations participate in car washes for only schools and organizations. Personal car washes will not be accepted. If you are requesting to hold a carwash using a Sonic Drive-In location parking lot, please fill out this request form. Then email/fax to: advsop@nullsonicpartnernet.com/602-266-0650 . You must supply a Certificate of Liability Insurance form with MHR Sonic of Phoenix listed as Certificate Holder prior to the car wash.
School "Super Achiever" Certificates
"Super Achiever" certificates/recognition awards are for students, teachers, athletes, etc who excel or deserve recognition in a fun and unique way. All include some type of complimentary item. These are very easily customized for Honor Roll, Perfect Attendance, Student/Teacher of the Month, Birthdays, etc. We can supply a maximum of 300 at a time but can replenish throughout the school year.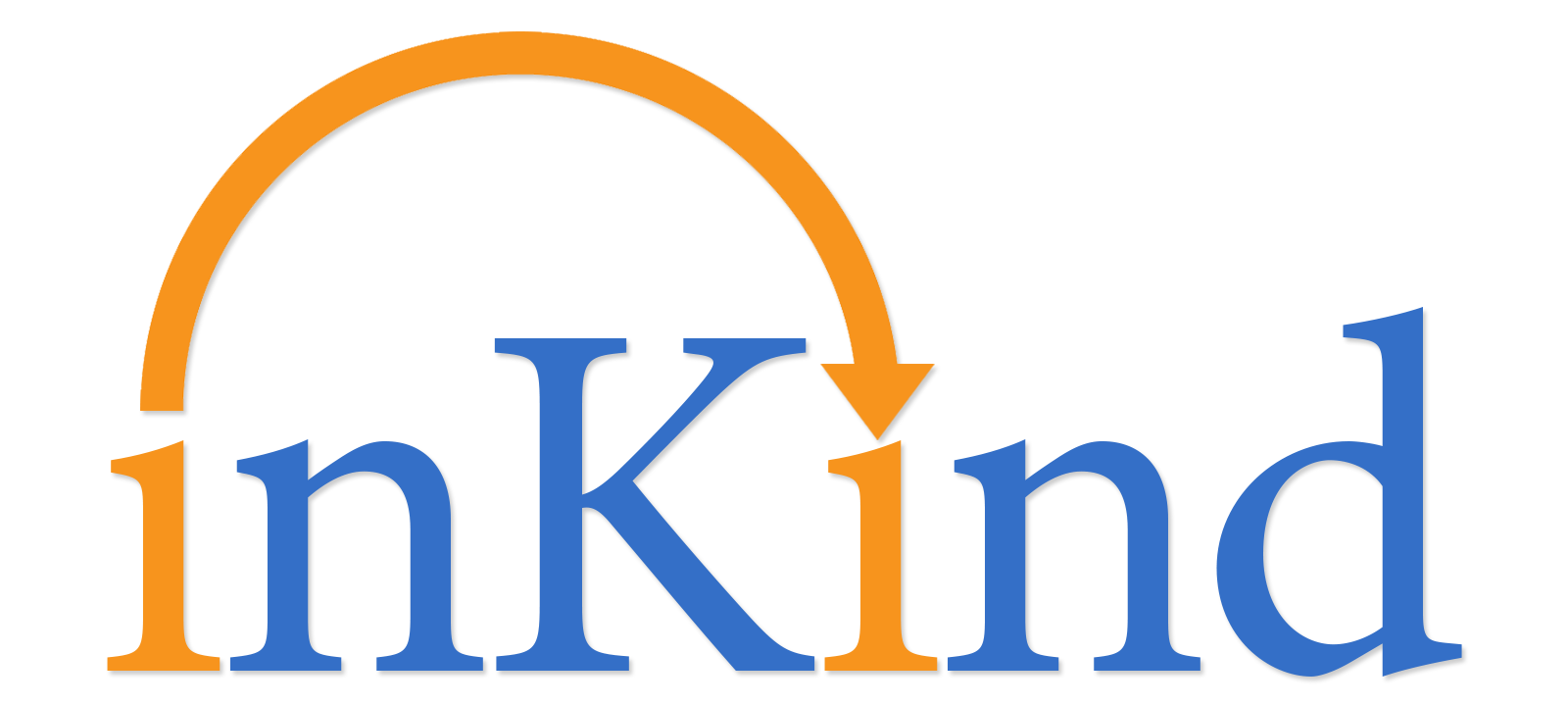 In-Kind Donations
Cups, napkins, coupons, and other products are often needed for class parties, carnivals, and athletic or special events. Your local Sonic Drive-In can often donate a limited amount of these items on request, just ask! Let us help make your next event memorable.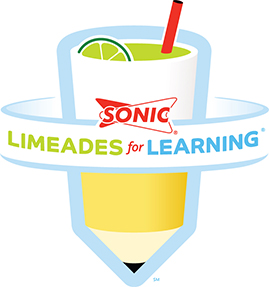 Limeades for Learning
Sonic proudly supports teachers in our local communities through Limeades for Learning. For over 15 years, this national cause has been dedicated to putting supplies back into classrooms and ultimately helping kids reach their full potential. To further extend its commitment to education, Sonic is embarking on its largerst corporate philanthropic effort to date through Limeades for Learning. Throughout the year, Sonic will partner with DonorsChoose.org, a non-profit organization, to help public school educators secure classroom resources to enhance student learning. For additional information on this program, please visit LimeadesForLearning.com.
Would you like more information about our Community Outreach?
Please fill out the form for more information.
eyJpZCI6IjEyIiwibGFiZWwiOiJDb21tdW5pdHkiLCJhY3RpdmUiOiIxIiwib3JpZ2luYWxfaWQiOiIxIiwidW5pcXVlX2lkIjoid2VmajIiLCJwYXJhbXMiOnsidHBsIjp7IndpZHRoIjoiMTAwIiwid2lkdGhfbWVhc3VyZSI6IiUiLCJiZ190eXBlXzAiOiJub25lIiwiYmdfaW1nXzAiOiIiLCJiZ19jb2xvcl8wIjoiIzgxZDc0MiIsImJnX3R5cGVfMSI6ImNvbG9yIiwiYmdfaW1nXzEiOiIiLCJiZ19jb2xvcl8xIjoiIzViNWI1YiIsImJnX3R5cGVfMiI6ImNvbG9yIiwiYmdfaW1nXzIiOiIiLCJiZ19jb2xvcl8yIjoiI2RiMjQxZSIsImJnX3R5cGVfMyI6ImNvbG9yIiwiYmdfaW1nXzMiOiIiLCJiZ19jb2xvcl8zIjoiI2RiMjQxZSIsImZpZWxkX2Vycm9yX2ludmFsaWQiOiIiLCJmb3JtX3NlbnRfbXNnIjoiVGhhbmsgeW91IGZvciB5b3VyIGludGVyZXN0IGluIG91ciBjb21tdW5pdHkgb3V0cmVhY2guIFlvdXIgZm9ybSBoYXMgYmVlbiBzdWJtaXR0ZWQgYW5kIHlvdSB3aWxsIGJlIGNvbnRhY3RlZCBzaG9ydGx5LiIsImZvcm1fc2VudF9tc2dfY29sb3IiOiIjZWQzNDIyIiwiaGlkZV9vbl9zdWJtaXQiOiIxIiwicmVkaXJlY3Rfb25fc3VibWl0IjoiIiwidGVzdF9lbWFpbCI6IndlYmhvc3RpbmdAZmlyZWRydW0uY29tIiwic2F2ZV9jb250YWN0cyI6IjEiLCJleHBfZGVsaW0iOiI7IiwiZmllbGRfd3JhcHBlciI6IjxkaXYgW2ZpZWxkX3NoZWxsX2NsYXNzZXNdIFtmaWVsZF9zaGVsbF9zdHlsZXNdPltmaWVsZF08XC9kaXY+In0sImZpZWxkcyI6W3sibGFiZWwiOiJGaXJzdCBOYW1lIiwicGxhY2Vob2xkZXIiOiIiLCJodG1sIjoidGV4dCIsInZhbHVlIjoiIiwibWFuZGF0b3J5IjoiMSIsIm5hbWUiOiJOYW1lMSIsImJzX2NsYXNzX2lkIjoiNiIsImRpc3BsYXkiOiIiLCJtaW5fc2l6ZSI6IiIsIm1heF9zaXplIjoiIiwiYWRkX2NsYXNzZXMiOiIiLCJhZGRfc3R5bGVzIjoiIiwiYWRkX2F0dHIiOiIiLCJ2bl9vbmx5X251bWJlciI6IjAiLCJ2bl9vbmx5X2xldHRlcnMiOiIwIiwidm5fcGF0dGVybiI6IjAiLCJ2YWx1ZV9wcmVzZXQiOiIiLCJkZWZfY2hlY2tlZCI6IjAifSx7ImxhYmVsIjoiTGFzdCBOYW1lIiwicGxhY2Vob2xkZXIiOiIiLCJodG1sIjoidGV4dCIsInZhbHVlIjoiIiwibWFuZGF0b3J5IjoiMSIsIm5hbWUiOiJuYW1lMiIsImJzX2NsYXNzX2lkIjoiNiIsImRpc3BsYXkiOiIiLCJtaW5fc2l6ZSI6IiIsIm1heF9zaXplIjoiIiwiYWRkX2NsYXNzZXMiOiIiLCJhZGRfc3R5bGVzIjoiIiwiYWRkX2F0dHIiOiIiLCJ2bl9vbmx5X251bWJlciI6IjAiLCJ2bl9vbmx5X2xldHRlcnMiOiIwIiwidm5fcGF0dGVybiI6IjAiLCJ2YWx1ZV9wcmVzZXQiOiIiLCJkZWZfY2hlY2tlZCI6IjAifSx7ImxhYmVsIjoiRW1haWwiLCJwbGFjZWhvbGRlciI6IiIsImh0bWwiOiJlbWFpbCIsInZhbHVlIjoiIiwibWFuZGF0b3J5IjoiMSIsIm5hbWUiOiJFbWFpbCIsImJzX2NsYXNzX2lkIjoiMTIiLCJkaXNwbGF5Ijoicm93IiwibWluX3NpemUiOiIiLCJtYXhfc2l6ZSI6IiIsImFkZF9jbGFzc2VzIjoiIiwiYWRkX3N0eWxlcyI6IiIsImFkZF9hdHRyIjoiIiwidm5fb25seV9udW1iZXIiOiIwIiwidm5fb25seV9sZXR0ZXJzIjoiMCIsInZuX3BhdHRlcm4iOiIwIiwidmFsdWVfcHJlc2V0IjoiIiwiZGVmX2NoZWNrZWQiOiIwIn0seyJsYWJlbCI6Ik5lYXJlc3QgU29uaWMgTG9jYXRpb24iLCJwbGFjZWhvbGRlciI6IiIsImh0bWwiOiJ0ZXh0IiwidmFsdWUiOiIiLCJtYW5kYXRvcnkiOiIwIiwibmFtZSI6IkxvY2F0aW9uIiwiYnNfY2xhc3NfaWQiOiIxMiIsImRpc3BsYXkiOiJyb3ciLCJtaW5fc2l6ZSI6IiIsIm1heF9zaXplIjoiIiwiYWRkX2NsYXNzZXMiOiIiLCJhZGRfc3R5bGVzIjoiIiwiYWRkX2F0dHIiOiIiLCJ2bl9vbmx5X251bWJlciI6IjAiLCJ2bl9vbmx5X2xldHRlcnMiOiIwIiwidm5fcGF0dGVybiI6IiIsInZhbHVlX3ByZXNldCI6IiIsImRlZl9jaGVja2VkIjoiMCJ9LHsibGFiZWwiOiJTdWJqZWN0IiwicGxhY2Vob2xkZXIiOiIiLCJodG1sIjoidGV4dCIsInZhbHVlIjoiIiwibWFuZGF0b3J5IjoiMSIsIm5hbWUiOiJTdWJqZWN0IiwiYnNfY2xhc3NfaWQiOiIxMiIsImRpc3BsYXkiOiJyb3ciLCJtaW5fc2l6ZSI6IiIsIm1heF9zaXplIjoiIiwiYWRkX2NsYXNzZXMiOiIiLCJhZGRfc3R5bGVzIjoiIiwiYWRkX2F0dHIiOiIiLCJ2bl9vbmx5X251bWJlciI6IjAiLCJ2bl9vbmx5X2xldHRlcnMiOiIwIiwidm5fcGF0dGVybiI6IjAiLCJ2YWx1ZV9wcmVzZXQiOiIiLCJkZWZfY2hlY2tlZCI6IjAifSx7ImxhYmVsIjoiQXJlYSBvZiBJbnRlcmVzdCIsInBsYWNlaG9sZGVyIjoiIiwiaHRtbCI6InNlbGVjdGJveCIsInZhbHVlIjoiUGxlYXNlIFNlbGVjdCIsIm1hbmRhdG9yeSI6IjEiLCJuYW1lIjoiQXJlYS1vZi1JbnRlcmVzdCIsImJzX2NsYXNzX2lkIjoiMTIiLCJkaXNwbGF5Ijoicm93IiwibWluX3NpemUiOiIiLCJtYXhfc2l6ZSI6IiIsImFkZF9jbGFzc2VzIjoiIiwiYWRkX3N0eWxlcyI6IiIsImFkZF9hdHRyIjoiIiwidm5fb25seV9udW1iZXIiOiIwIiwidm5fb25seV9sZXR0ZXJzIjoiMCIsInZuX3BhdHRlcm4iOiIiLCJ2YWx1ZV9wcmVzZXQiOiIiLCJkZWZfY2hlY2tlZCI6IjAiLCJsYWJlbF9kZWxpbSI6IiIsInZuX2VxdWFsIjoiIiwib3B0aW9ucyI6W3sibmFtZSI6IkNhciBXYXNoZXMiLCJsYWJlbCI6IkNhciBXYXNoZXMifSx7Im5hbWUiOiJTY2hvb2wgQ2VydGlmaWNhdGVzIiwibGFiZWwiOiJTY2hvb2wgQ2VydGlmaWNhdGVzIn0seyJuYW1lIjoiSW4tS2luZCBEb25hdGlvbnMiLCJsYWJlbCI6IkluLUtpbmQgRG9uYXRpb25zIn0seyJuYW1lIjoiTGltZWFkZXMgZm9yIExlYXJuaW5nIiwibGFiZWwiOiJMaW1lYWRlcyBmb3IgTGVhcm5pbmcifSx7Im5hbWUiOiJPdGhlciIsImxhYmVsIjoiT3RoZXIifV19LHsibGFiZWwiOiJNZXNzYWdlIiwicGxhY2Vob2xkZXIiOiIiLCJodG1sIjoidGV4dGFyZWEiLCJ2YWx1ZSI6IiIsIm1hbmRhdG9yeSI6IjEiLCJuYW1lIjoiTWVzc2FnZSIsImJzX2NsYXNzX2lkIjoiMTIiLCJkaXNwbGF5Ijoicm93IiwibWluX3NpemUiOiIiLCJtYXhfc2l6ZSI6IiIsImFkZF9jbGFzc2VzIjoiIiwiYWRkX3N0eWxlcyI6IiIsImFkZF9hdHRyIjoiIiwidm5fb25seV9udW1iZXIiOiIwIiwidm5fb25seV9sZXR0ZXJzIjoiMCIsInZuX3BhdHRlcm4iOiIwIiwidmFsdWVfcHJlc2V0IjoiIiwiZGVmX2NoZWNrZWQiOiIwIn0seyJsYWJlbCI6IlNlbmQiLCJwbGFjZWhvbGRlciI6IiIsImh0bWwiOiJzdWJtaXQiLCJ2YWx1ZSI6IiIsIm1hbmRhdG9yeSI6IjAiLCJuYW1lIjoiU2VuZCIsImJzX2NsYXNzX2lkIjoiNiIsImRpc3BsYXkiOiIiLCJtaW5fc2l6ZSI6IiIsIm1heF9zaXplIjoiIiwiYWRkX2NsYXNzZXMiOiIiLCJhZGRfc3R5bGVzIjoiIiwiYWRkX2F0dHIiOiIiLCJ2bl9vbmx5X251bWJlciI6IjAiLCJ2bl9vbmx5X2xldHRlcnMiOiIwIiwidm5fcGF0dGVybiI6IjAiLCJ2YWx1ZV9wcmVzZXQiOiIiLCJkZWZfY2hlY2tlZCI6IjAifSx7ImxhYmVsIjoiUmVzZXQiLCJwbGFjZWhvbGRlciI6IiIsImh0bWwiOiJyZXNldCIsInZhbHVlIjoiIiwibWFuZGF0b3J5IjoiMCIsIm5hbWUiOiJSZXNldCIsImJzX2NsYXNzX2lkIjoiNiIsImRpc3BsYXkiOiIiLCJtaW5fc2l6ZSI6IiIsIm1heF9zaXplIjoiIiwiYWRkX2NsYXNzZXMiOiIiLCJhZGRfc3R5bGVzIjoiIiwiYWRkX2F0dHIiOiIiLCJ2bl9vbmx5X251bWJlciI6IjAiLCJ2bl9vbmx5X2xldHRlcnMiOiIwIiwidm5fcGF0dGVybiI6IjAiLCJ2YWx1ZV9wcmVzZXQiOiIiLCJkZWZfY2hlY2tlZCI6IjAifV0sIm9wdHNfYXR0cnMiOnsiYmdfbnVtYmVyIjoiNCJ9fSwiaW1nX3ByZXZpZXciOiJiYXNlLWNvbnRhY3QuanBnIiwidmlld3MiOiIyOTMiLCJ1bmlxdWVfdmlld3MiOiIxODEiLCJhY3Rpb25zIjoiMTIiLCJzb3J0X29yZGVyIjoiMCIsImlzX3BybyI6IjAiLCJhYl9pZCI6IjAiLCJkYXRlX2NyZWF0ZWQiOiIyMDE3LTAxLTI1IDE4OjE3OjE3IiwiaW1nX3ByZXZpZXdfdXJsIjoiaHR0cDpcL1wvc3Vwc3lzdGljLTQyZDcua3hjZG4uY29tXC9fYXNzZXRzXC9mb3Jtc1wvaW1nXC9wcmV2aWV3XC9iYXNlLWNvbnRhY3QuanBnIiwidmlld19pZCI6IjEyXzM1Nzc1OSIsInZpZXdfaHRtbF9pZCI6ImNzcEZvcm1TaGVsbF8xMl8zNTc3NTkiLCJjb25uZWN0X2hhc2giOiI2ZDQ0ZTQ1MjA1MDg5MGFlZTcyYjBlMzAyNDdkZDYzZSJ9